Customer Reviews
04/26/2018
Anonymous
United States
Strong simple and secure!
I use this in the passenger seat of my patrol car and makes everything secure and organized! Holds everything without moving or sliding anywhere! Great customer service as well!
02/23/2020
MITCHELL R.
United States
Great Addition to the Truck
Plain and simple... GMT 15.25 X 25 RMP keeps everything needed for emergencies and quick response in one central location. All within reach of the driver, the GMT RMP was installed easily to the rear of the passenger seat. Several Nylon storage bags, TQ, Extinguisher and other small tools attached for quick, easy use. I would definitely recommend this product to others due to the versatility and ease associated with it. Great product.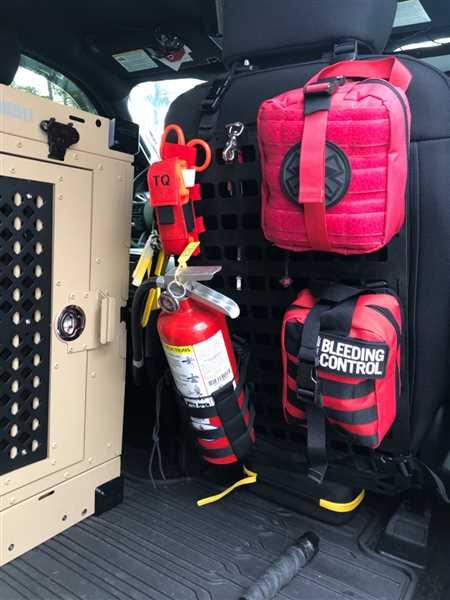 02/19/2020
DuWayne U.
United States
Long gun locking gun mount.
After some time thinking about how to mount my long gun in my Jeep liberty, I came up with this. I purchased a vehicle gun rack from GMT. And again after some thinking about it, I can up with this. As you can see I m using a SantaCruz Gun lock on a GMT rifle rack. And so far it is working great.
02/11/2020
Derek
United States
Great product
Great product!
02/06/2020
Dennis M.
United States
The Ridged molle rack
Well to answer this perfectly . I am still configuring my set up . Lol i need more pouches . I have been using small bags and stow in my cargo area. Now my gear will be ready at moments notice . Saving me at least a minute grab time . I can move them vehicle to vehicle with ease in one system and not different bags.